How to fix white space in Bubble, Horizontal bullet and Line charts
Published On: 2022-04-04
How to fix white space in Bubble, Horizontal bullet and Line charts when there is huge data mapped.
Issue
If you mapped a lot of data in the X Axis or Y-axis field (Y-axis field in the case of Horizontal Bullet Chart), the visual may have gap between the axis and the plotted chart, as shown below.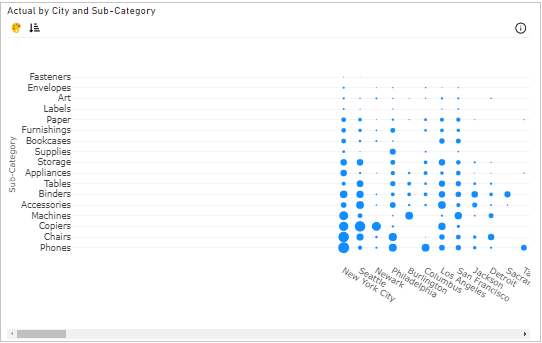 Fix

To fix this white space in your visual, go to the Format visual tab, choose the type 'Category' and turn off Auto range under the respective axis section.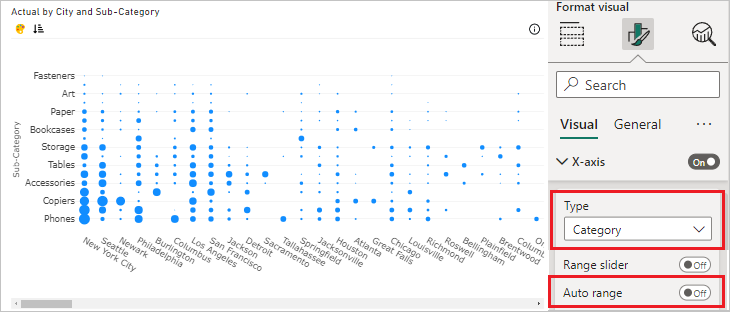 ← blogs