How to use Custom list sorting in PBIVizEdit visuals
Prerequisite:

Once you open the sorting dialog, please proceed further with sorting steps.
To know how to get the sorting dialog, go to this page.
Step 1
Custom sorting is used to sort the data field with respect to your own custom list. To create your own custom list, click 'Custom list...' button.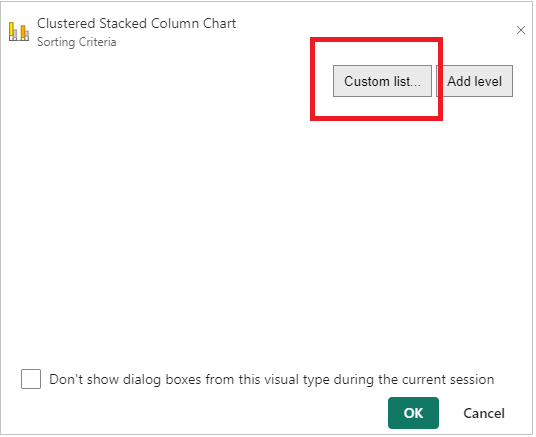 Step 2

a. If your custom list does not match with pre-defined custom lists (as mentioned below), then click on 'Create new' button, and enter each list item in a new line.
Pre-defined custom list:
Sun,Mon,Tue,Wed,Thu,Fri,Sat
Q1,Q2,Q3,Q4
Jan,Feb,Mar,Apr,May,Jun,Jul,Aug,Sep,Oct,Nov,Dec
January,February,March,April,May,June,July,August,September,October,November,December
For example, create a new list with 'East', 'South', 'Central', and 'West'.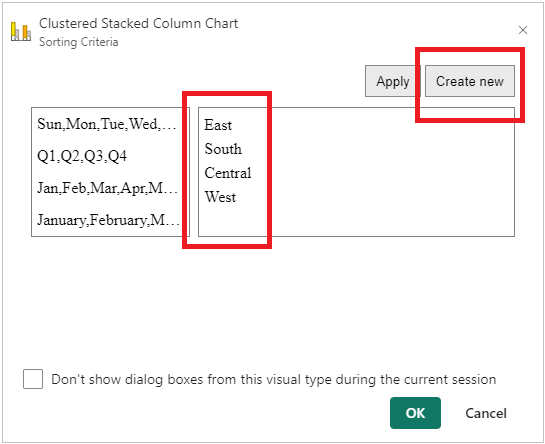 b. Once you entered the list, click on 'Apply' button to save your list in the custom lists.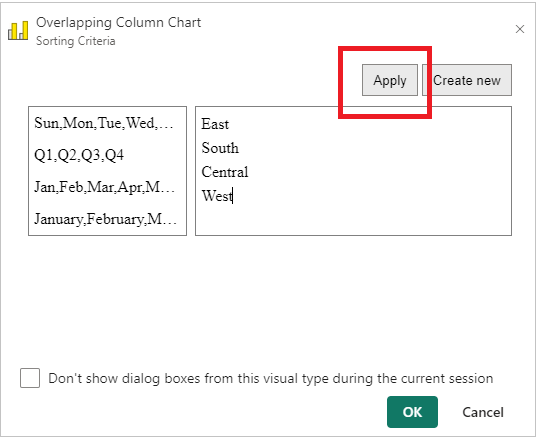 Step 3

a. Click 'Add level' button, then select 'Region' field and custom list that is already created from the drop-down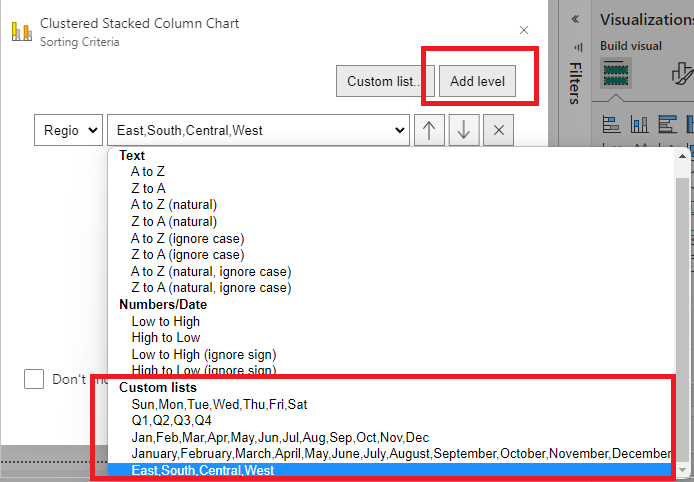 b. Click OK button to apply the custom sorting.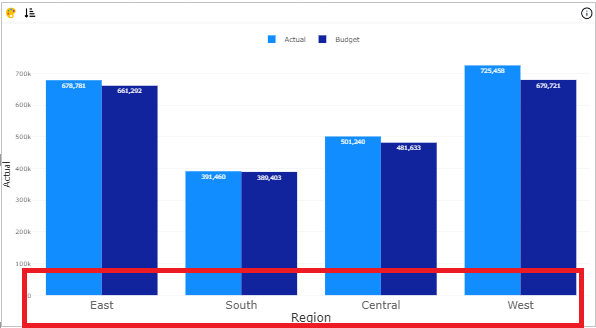 Note: Unused custom lists are removed once Sorting dialog is closed.