Non Continuous Line Chart for Power BI
This visual is created from advance visual Advanced Line Chart
Steps to create Non Continuous Line Chart from Advanced Line Chart
Step 1. Map your data in the fields available
Here 'Year' is mapped under Category. 'Country GDP' is mapped under Value 1 and 'Country' under Legend.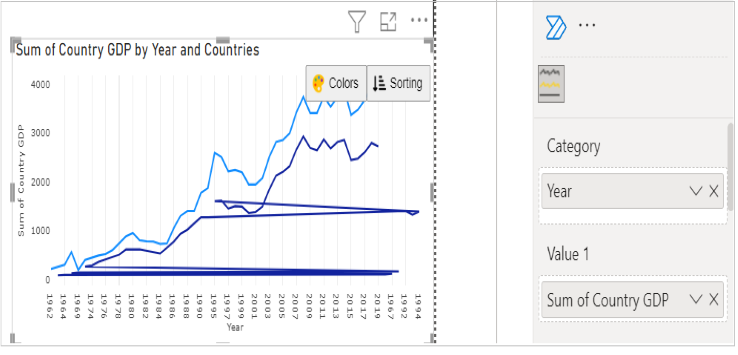 Step 2. Check your data
Before mapping, check your data and make sure aggregate value sums to Null, to get the non-continuous lines. In our example, to show the non continuous lines, we have to select 'Dont summarize'.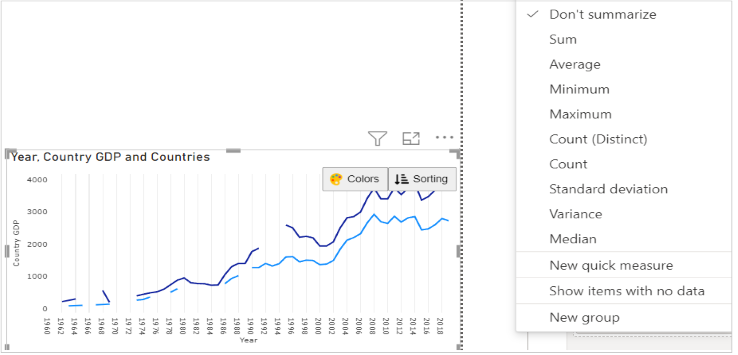 Also make sure, Connect gaps is disabled under 'Value 1' and 'Value 2' section available in Format visual tab.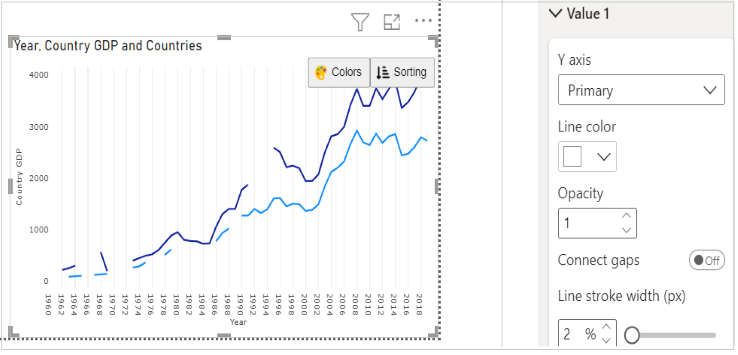 Step 4. Format your visual further
You can further format your visual like color, size, opacity of your series, labels, legend etc under the same tab 'Format Visual'.